Don't hibernate this winter. Get out and explore scenic trails and holiday lights or safely navigate popular restaurants and shops. Whether you're more comfortable in the wilderness or in cozy quarters, you'll find an activity perfect for you. Hang tight, grab a blanket and a cup of something hot, because this is a long one!
Due to Covid-19, events and business hours from this list are subject to change.
Downhill and Cross-Country Skiing
Hit the slopes on New Hampshire's most popular mountains. From beginners to experts, the surrounding trails will provide you with a full day of fun.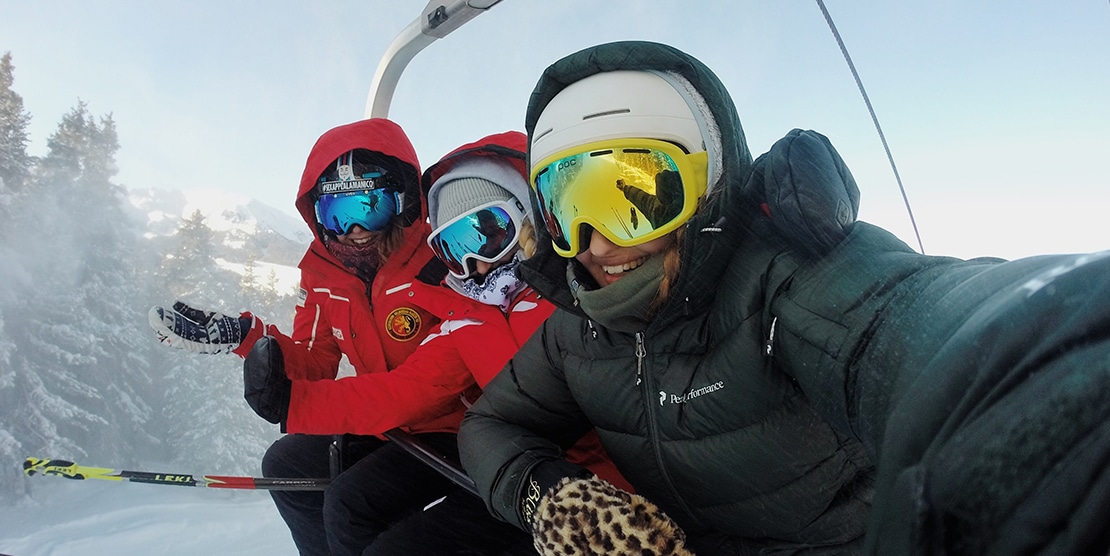 Waterville Valley    20 Minute Drive
Despite it being a smaller mountain, at only 50 skiable trails, it does face South, making it one of the warmest skiing experiences. It's also great for skiers of all ages and levels.
Loon Mountain – 23 Minute Drive
One of the local favorites, Loon Mountain, spans across three peaks. It offers terrain for all levels and is north facing, allowing for good snow and a longer ski season.
Cannon Mountain – 27 Minute Drive
Overlooking Franconia Notch with a 4,020 foot elevation, Cannon's summit offers breathtaking views and receives some of the best quality snow in the area. Beginners beware though, Cannon Mountain has some of the most challenging trails in the state.
Bretton Woods – 46 Minute Drive
Ski the largest mountain in New Hampshire. Facing the iconic Mount Washington, you can ski up to 62 trails, 35 glades, and three terrain parks.
Gunstock Mountain – 52 Minute Drive
Gunstock Mountain is great for anyone traveling with different level skiers. It offers not only challenging trails for experts but also an outstanding learning program for those just starting out.
Wildcat Mountain – 1 hr. 23 Minute Drive
This mountain is actually wild! It's perfect for advanced skiers who want excellent snow and views from the beautiful summit.
Please note: Make sure you're up to speed on each mountain's COVID guidelines before planning your trip. Many mountains are opening up first to only season pass holders and lift tickets have to be reserved. 
Winter Activities
There's more to do during winter than just skiing, especially around Owl's Nest Resort. Depending on how adventurous you are, you'll want to try out one or more of the following activities.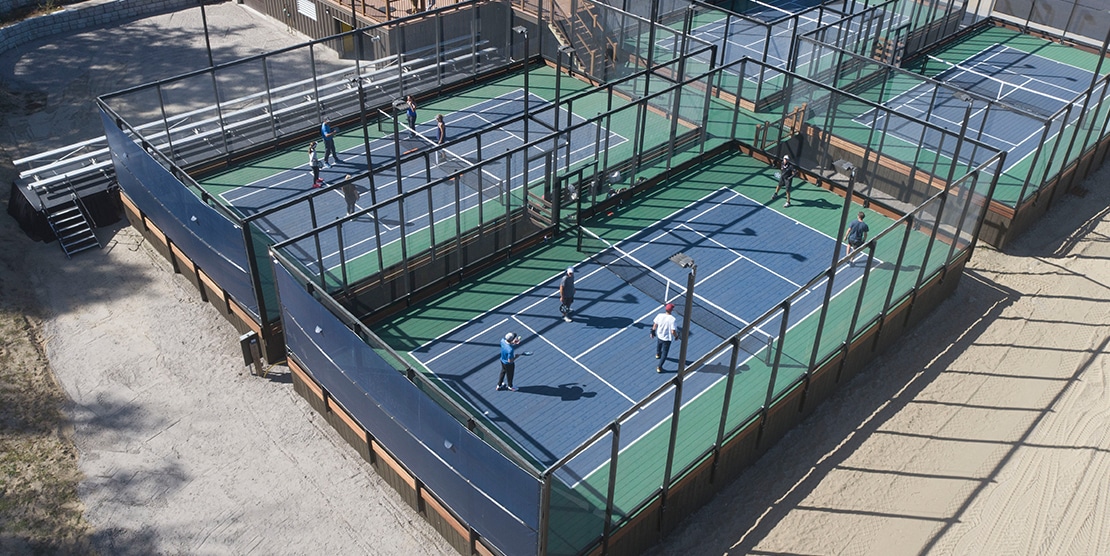 Ever heard of platform tennis? It's an exciting new addition to Owl's Nest Resort. Checkout this video to see how it's played! Reserve your court time or sign up for a membership's. The courts are heated and equipped with lights!
Don't let your game go into hibernation during the long, cold winter months! Practice your swing or spend the day golfing with friends through our indoor golf simulator. Memberships are available on our website.
Whether you bring your own or rent a snowmobile, you'll be just steps away from Corridor 02, one of the best White Mountain snowmobile trails. Let us guide you to the best spots! We recomend renting a snowmobile through Central NH Snowmobile Club or SledVentures.
Snow Shoeing
Climb through NH's beautiful forests on guided snow shoe tours at Bretton Woods, Waterville Valley, Loon Mountain, or snowshoe right outside your front door at Owl's Nest!
Christmas Tree Shopping
On your way home from Owl's Nest Resort, stop by our many local farms to pick out the perfect Christmas tree. To name a few; Glove Hollow, LeBlanc's Christmas Tree Farm, or The Rocks Estate. You can even cut down your own tree from the White Mountain National Forest if you obtain a $5 permit.
Ice Fishing
We're surrounded by lakes in the White Mountains, all of which are stocked with great freshwater fish. Depending on the time of the year, you should check out Winnisquam, Winnipesaukee, or Squam Lake. But, make sure you have a valid NH fishing license first!
Snow Tubing
Slide into winter at the most popular tubing parks in New Hampshire. Visit Loon Mountain, Bretton Woods, Gunstock Mountain, or Tenney Mountain for a tubing adventure that will have your adrenaline racing.
Sledding at Owl's Nest
You don't have to go far to have fun, bring a sled and pick your favorite hill! You and your family will love stepping out of your rental home and sliding down the many hills located throughout the resort.
It sounds funny, but it's not something you can do everywhere! The adventure center at Waterville Valley has seven trails for fat bike use, a specialty bike that allows you to cycle through winter terrain with ease.
This is a must see. The award-winning attraction is built using thousands of icicles that are hand-placed to create a spectacular castle structure you can walk through. Check it out!
Sleigh Rides
Do you hear sleighbells? Whether you want a romantic ride or something fun with family & friends, our local sleigh rides joyfully celebrate the winter season. You can book a ride at Farm by the River or Bretton Woods.
If you have the opportunity to see these majestic giants in their natural habitat, then you should take it! The Pemi Valley Moose Tours are a great and safe way to see animals native to the New England region.
Train Rides
All Aboard! This is by far the most fun form of transportation in New Hampshire. Choose between the Hobo & Winnipesaukee Scenic Railroad, that takes you around one of our greatest lakes, or The Mount Washington Cog Railway, where you can see breathtaking views of the White Mountains.
Dog Sledding
Now this is something you don't get to do every day! Get an authentic and memorable experience at Valley Snow Dogz or Muddy Paw, as you learn about the daily lives of dog sledders and their furry friends. And of course, test your skills as a musher!
Holiday Lights
Hop in your car and drive around to see the neighborhood holiday lights, visit a spectacular light show at La Salette, or simply drive through a neighborhood full of holiday lights and ornamental holiday displays.
Hiking
Hiking is the perfect winter activity if you want an outdoor experience with rewarding views. You don't have to fight the humidity and sweltering heat that comes during the spring and summer months. Below are a few great trails for you to try, but please remember that trail conditions are subject to vary in accordance to the weather. We recommend you reference this site for safe winter hiking procedures!
Smarts Brook Trail – 02 Minute Drive
Are you a more experienced hiker? This is the trail for you! Smarts Brook Trail is a 16.8-mile loop near Campton, New Hampshire that gives you an elevation gain of 4,642 ft. You'll be high enough to see spectacular White Mountain views and a cascading brook.
Georgiana Falls – 20 Minute Drive
Challenge yourself on a 2.5-mile hike that brings you up 826 feet in elevation. This moderately difficult trail even features a beautiful waterfall.
Bald Mountain – 29 Minute Drive
This moderately difficult 0.7-mile trail located near Franconia, New Hampshire, offers scenic views that are worth the 252 ft elevation.
Forest Discovery Trail – 29 Minute Drive
Great for all skill levels, this easy loop is 1.5 miles long and features an enchanting and unique forest setting.
Restaurants, Bars & Cafes
All these activities are bound to make your stomach growl. So, in order to keep persevering, you'll need to refuel at our most popular local restaurants, bars, and cafes.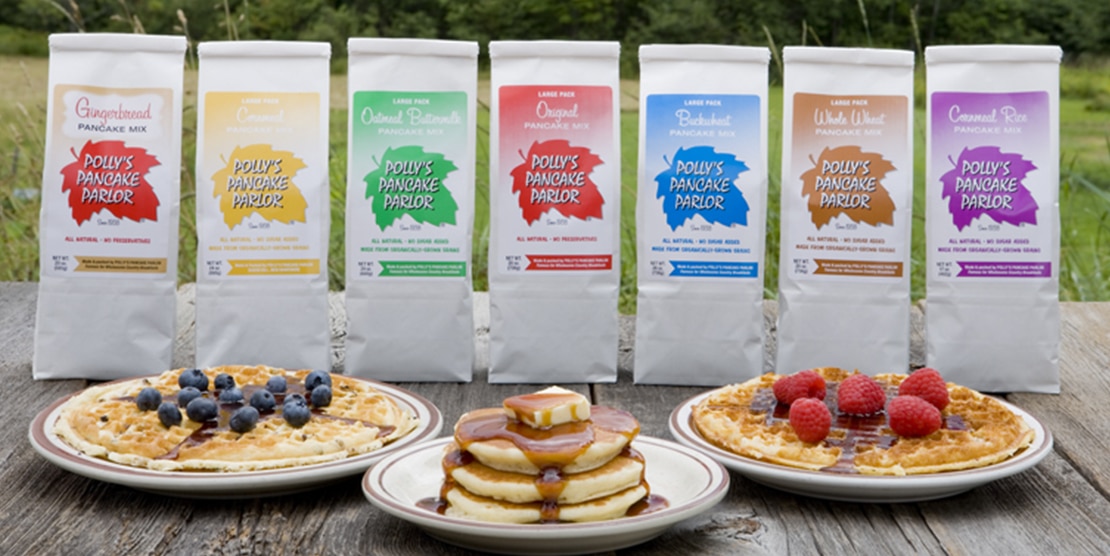 Our onsite restaurant at Owl's Nest Resort has something for everyone and is constantly changing to incorporate the freshest ingredients of the season. Whether you're a meat lover, seafood fanatic, or vegetarian our chef has dishes that'll dazzle your taste buds. Take a look at our Seasonal Menu!
Need a coffee fix? The founders of Café Monte Alto are committed to bringing great tasting coffee to the community. All of their products are 020% shade-gown Arabica and 020% fair trade.
Considered the "Best Cup of Coffee North of Concord," you can stay for breakfast and lunch while enjoying live music, education courses, and free WIFI.
Calling all pancake and breakfast lovers! You've got to try Polly's homemade pancakes topped with New Hampshire made maple syrup. You can also shop their store for all things maple infused and flavored. Pro tip: buy their pancake mix and maple butter, you won't regret it!
Woodstock Brewery Inn & Station
Beer fanatics, this is the place for you. With four epic pubs and a craft beer brewery, you'll want to stay all day. Inside every one of their beers, you'll discover what makes New Hampshire special.
If you're looking for an authentic New Hampshire restaurant, look no further. Benton's Sugar Shack is known for their homemade maple syrup. You can also stop by for delicious pancake platters, French toast, and breakfast sandwiches.
They're bringing back the memories of summer camp on the lake to this quaint Adirondack-style restaurant.
Shopping
Whether you forgot something at home, didn't pack appropriately, or want to bring back something special, these local shopping centers are the perfect pit stops to break up your day.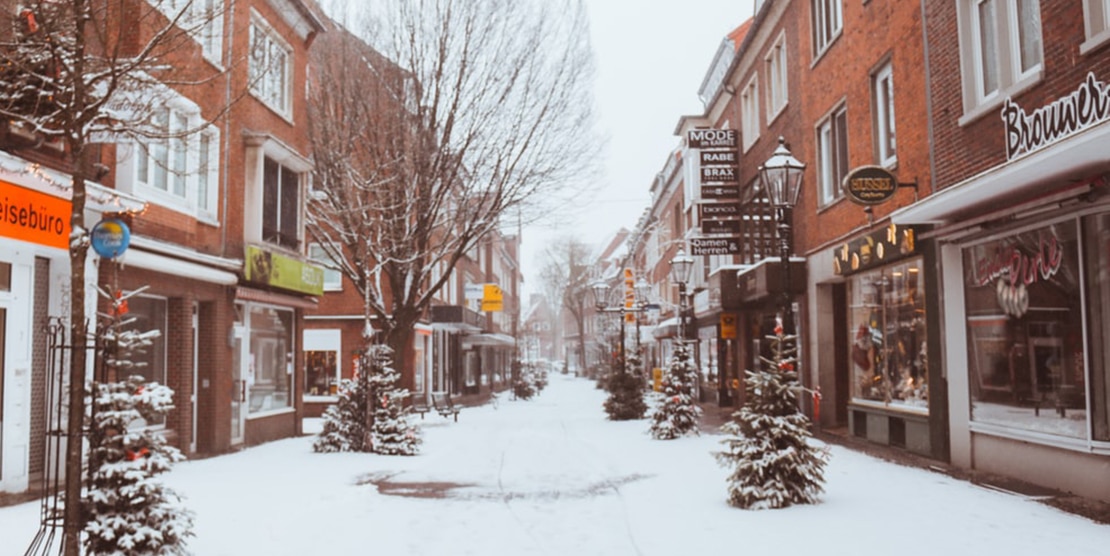 Considered the ski shop of the White Mountains, here you can purchase winter gear or rent snowshoes, snowboards, and skis.
Welcome to America's oldest ski shop. Not only is it filled with rich history, but it's also stocked up on great apparel.
Find all the necessary footwear, accessories, and apparel that will keep you warm and comfortable during your winter activities.
Where to Find The Best Maple Syrup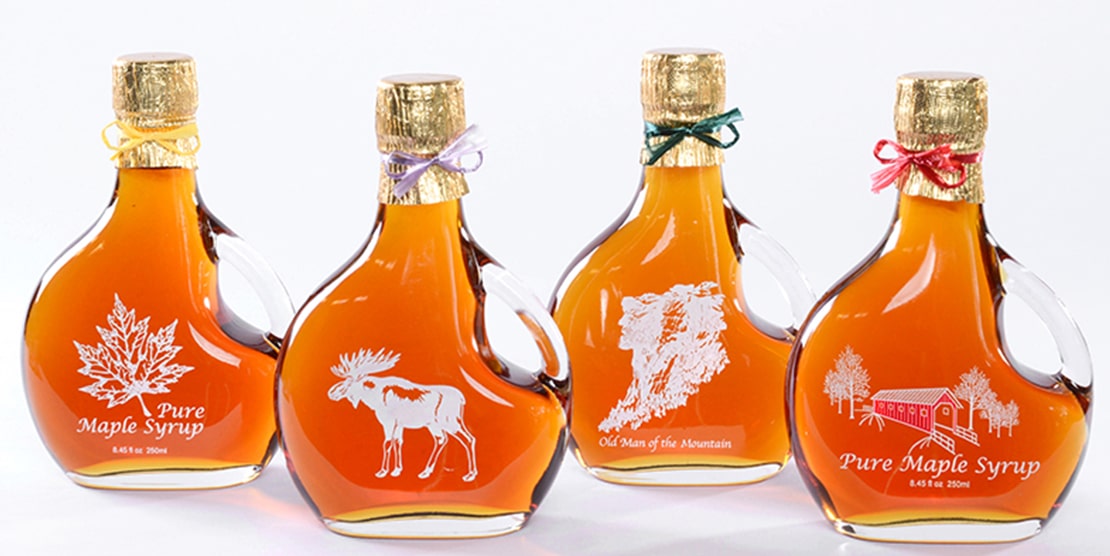 Homemade Maple Syrup
New Hampshire has a lot to offer – but every local knows our homemade maple syrup is truly one-of-a-kind. Make sure you leave room in your bag for a bottle or two of the most delicious breakfast topping ever. Stop by Fuller's Sugarhouse, Abbott Farm, Benton's Sugar Shack, or Burleigh Farm to get your fix. And, if you really want to become a New Hampshire local, try adding it to your coffee!
While you begin planning your trip to our snowy White Mountains, don't forget to book a private rental house at Owl's Nest Resort, featuring all the amenities and comforts of a home, plus proper Covid Sanitation!
Also, check out our 2022 Winter Package deals!
*Disclaimer: Due to Covid-19, events and business hours from this list are subject to change.