Fall is practically here! The Fall season is known for helping people to get back into the swing of things – whether that is back to school, back to your office, or back to implementing your regular daily habits and routines. With routines falling back into place, you may find yourself feeling stressed or overwhelmed with everything that is on your plate.
The start of a new season is always a great time to start a new chapter and start things fresh, especially when it comes to your health and wellness. If you have been looking for new ways to focus on your health we have you covered! What better way to get back into the swing of things than with some weekly waterfront yoga?
If you have never taken a yoga class before, you are missing out on the countless benefits that the practice has. Yoga can not only help you physically, but mentally as well. For example, yoga can help to improve your posture, help you to gain more flexibility, get stronger overall, and help improve your circulation. 
Mentally, yoga is proven to be a great stress reliever, helping you to relax, focus and concentrate easier, and help you to sleep better. As with anything, consistency is key, especially when it comes to yoga. Whatever your intended goal is for practicing yoga, sticking to it will help your mind and body as a whole in the long term. 
At Owl's Nest, we know how important incorporating yoga into your health and wellness routine is, which is why we are officially starting yoga classes at The LakeHouse!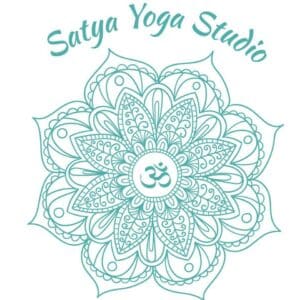 Starting on October 4th, we will be offering yoga classes upstairs at The LakeHouse in partnership with Melissa Scagliarini, owner of Satya Yoga Studio.
Satya Yoga Studio, located in Plymouth, New Hampshire, has been providing yoga and wellness to the community for almost twenty years and is dedicated to sharing their teachings with everyone who is looking for a more peaceful and relaxed life. The Studio's core values include truth, wisdom, compassion, authenticity, and integrity. 
Specifically, Melissa has been practicing yoga for over 20 years and teaching for more than a decade! She has outstanding experience, as she is a certified Ayurvedic Yoga Specialist through the Himalayan Institute and traveled to India to participate in a month-long Advanced Yoga Training, also through the Himalayan Institute. In addition, she holds several other certifications, including prenatal, restorative yoga, yin yoga, and more.
Regardless of if you are experienced in doing yoga or not, the classes will be for all levels and will be for guests, members, homeowners, and the general public! Classes will be taught by Melissa on a weekly basis, every Tuesday, from 9:30 – 10:30 AM ET. If you do not have equipment for yoga, do not worry! Equipment will be provided for everyone that signs up unless you prefer to use your own. 
What better way to kick off the beginning of your week than with yoga classes that overlook the beautiful Lake Harold?
If you are interested in reserving a spot for class with Melissa, you can learn more about the yoga classes, including pricing and how to sign up, here. We cannot wait to see you there!