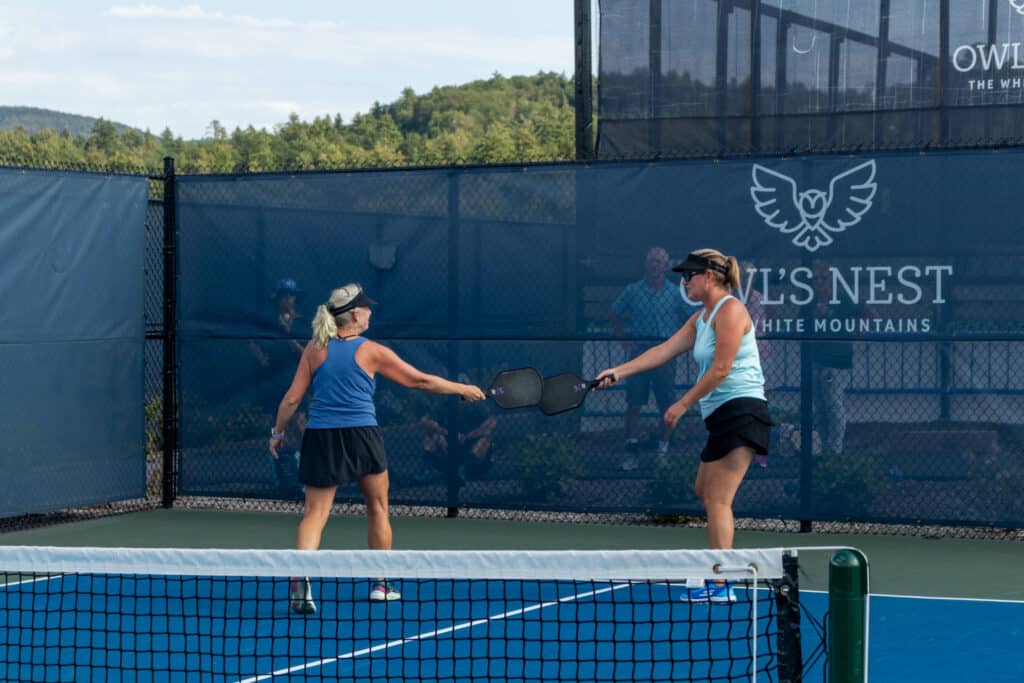 By now, everyone has heard about the hype surrounding pickleball – one of the fastest growing sports that is becoming more popular by the day.
Pickleball uses a paddle and plastic ball while combining elements of ping-pong, tennis, and badminton. Not only is pickleball a super fun way to get competitive with family and friends, but it is also easy to catch on to and an exciting sport for anyone of any age or skill level.
This year, Owl's Nest has several different ways that you can get involved with pickleball, from now through the Fall season!
Check out more information on Owl's Nest's Pickleball Ladder Challenge, which goes through mid-October, as well as the Eleven-0 Pickle Fest taking place at the end of August – the perfect way to wrap up your summer!
The Pickleball Ladder Challenge
From August 12th – October 15th, 2023, visit Owl's Nest to get involved in the Pickleball Ladder Challenge! The Pickleball Ladder Challenge is an awesome way for players to meet and compete each week, no matter what your skill level is. The exciting weekly competition takes place on the 13 pickleball courts at Owl's Nest and costs a one-time fee of $30/team to get in on the action. The challenge is set up in a ladder ranking system, providing the freedom for teams to create their own match times with other teams, and the structure to compete for weekly standings to ultimately earn championship bragging rights when the league wraps up in mid-October.
The ladder system is an easy way to rank a group of pickleball teams to keep play fun and competitive. All the participating teams will be arranged like the steps of a ladder, and teams at different ladder levels are able to challenge one another to a match to improve their ranking, and "climb to the top of the ladder." Not only is the ladder system an enjoyable way to have some competition, but it is an awesome way to meet new players in the community and make some new friends along the way. You can learn more about the rules and regulations of the ladder system here.
To participate, you can join one of 3 brackets – Men's Doubles, Women's Doubles, and Mixed Doubles. Players may register for more than one division; however, they should have appropriate availability to make sure they can manage their time to play the challenges in each bracket accordingly.
Ready to join the Pickleball Ladder Challenge? Register by filling out the sign up form found here, or email Cos Chiujdea, Director of Racquet Sports, with any questions at cos@owlsnestresort.com.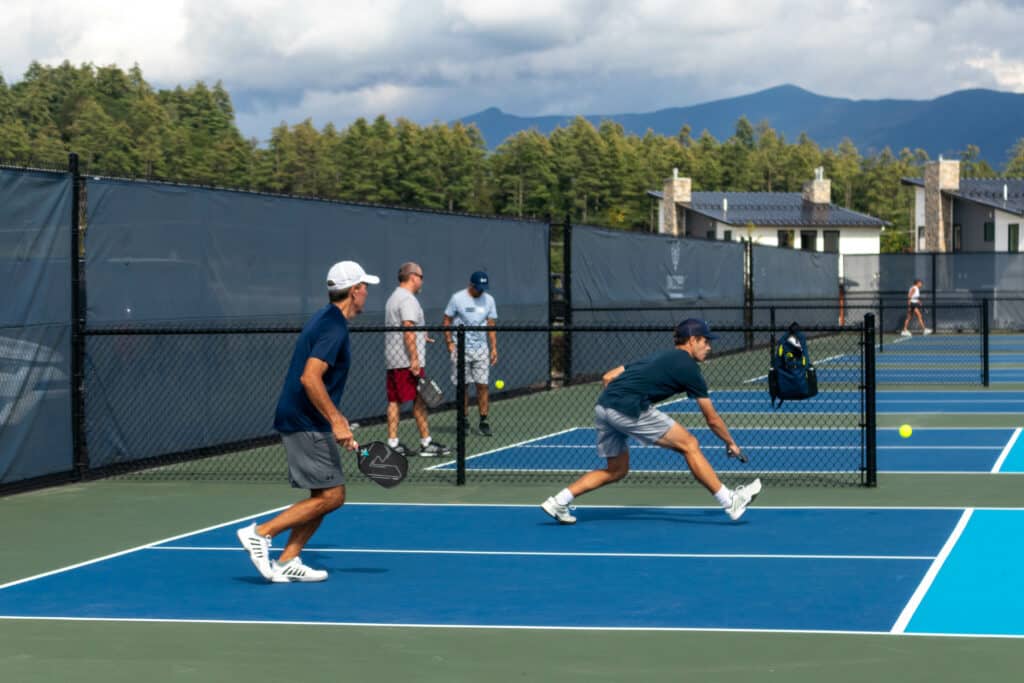 +++
The Owl's Nest Pickle Fest Powered By Eleven-0 Pickleball
If you are looking for a fun way to wrap up the summer, check out Owl's Nest's Pickle Fest powered by Eleven-0 Pickleball on Sunday, August 27th, 2023, from 11:00am – 5:00pm EST. This year will be the first ever Pickle Fest at Owl's Nest and will take place on the 13 beautiful outdoor pickleball courts. The Pickle Fest will be set up as a one-day tournament that includes four divisions to choose from, along with awesome prizes and giveaways from sponsors Reebok and Franklin Sports!
The tournament will include mixed doubles at all levels, social sessions, as well as a men's & women's category with three different divisions – 3.0- 3.49, 3.5-3.99, and 4.0+. To register, it is $80/player for the first division and an extra $15 for any additional divisions. The registration fee includes a $20 food and beverage voucher that can be used for beverages available at the courts and food of your choice from Panorama Six82!
Finish out the summer at Pickle Fest by signing up here.